We want to know what influences the distribution of species across landscapes, and how abiotic and biotic processes affect the morphology of a landscape. Answers to these questions differ with scale. Selecting an appropriate scale of analysis is therefore fundamental to investigating and understanding the ecological processes that drive landscape morphology, assembly patterns of primary producers and the distribution and habitat uses of consumers at higher trophic levels.
The different processes that operate and interact at different scales across the landscape often require cross-scale and multi-scale modeling of ecological processes. For these spatio-temporal models, we rely heavily on remote sensing methods that are supplemented with permanent plot and transect data at a finer scale of analysis.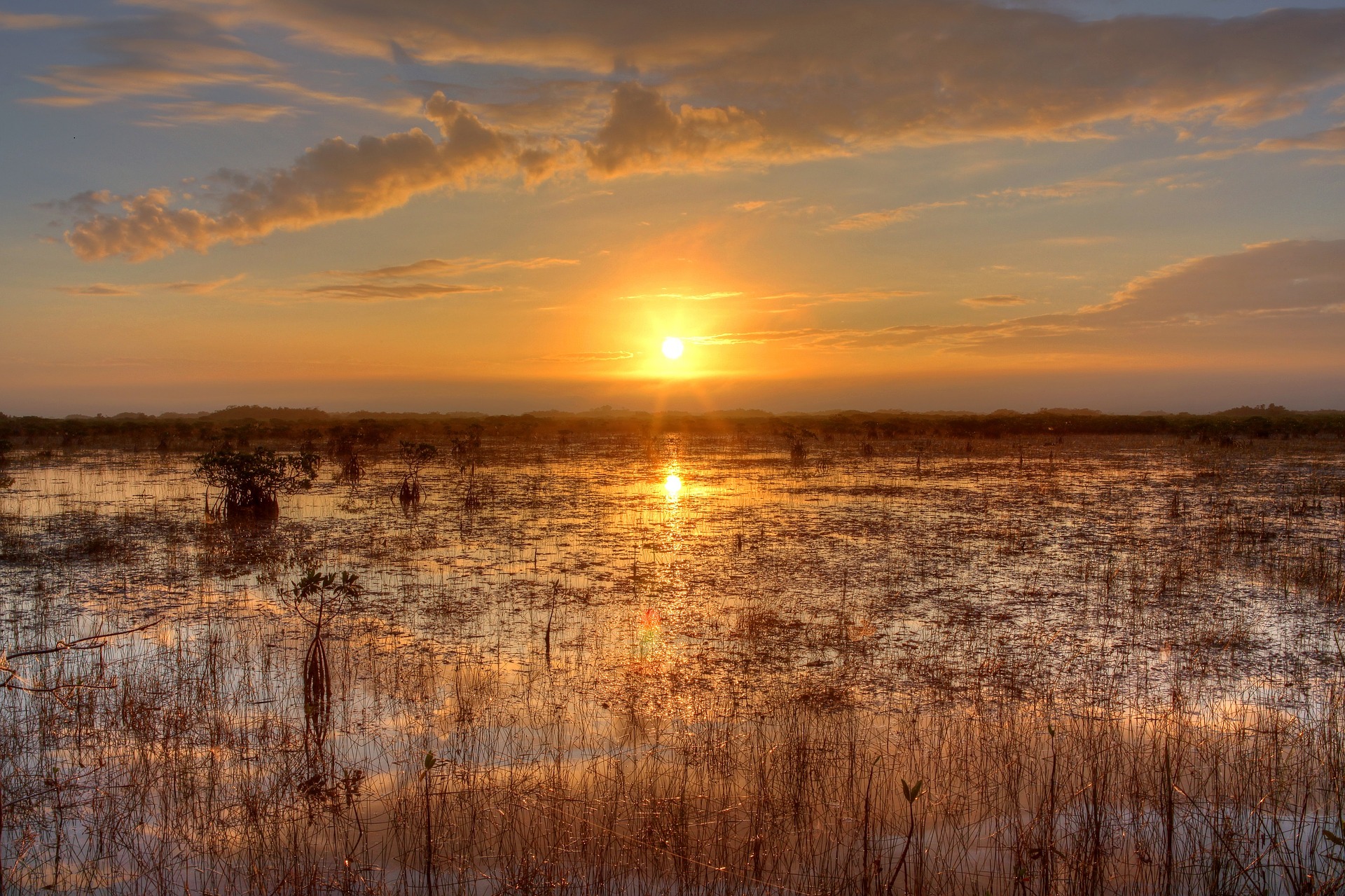 The Everglades landscape and its surrounding seascapes in Florida Bay and the Gulf of Mexico provide a diverse mosaic of ecosystems. They offer a unique laboratory to study ecological processes that interrelate the marine ecosystems of coral reefs and seagrass beds to coastal mangrove forests and vast terrestrial, graminoid-dominated marshes and prairies, tree islands, and cypress and pine forests. Most of our projects are focused on ecotones to better understand ecosystem shifts in the Everglades landscape mosaic that are driven by changing environmental conditions including interactions of sea-level rise, management practices of freshwater restoration, fire regimes and passing tropical storm events.